About
us
Our motto remains central to our aim: 'Yoga for everyone regardless of age, health or lifestyle.' Ashyoga was created to inspire individuals to consider yoga as a means of securing their own personal well-being. More particularly, we aim to promote yoga as an invaluable solution to not only body inflexibility but also issues of stress and fatigue. Building on dynamic yoga poses, we hope to enable students to practice a form of yoga that can be adapted to suit their individual needs.
Our
teachers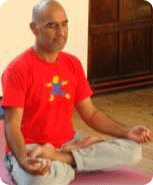 Ash
Ash came to be a student of Yoga in 1996 through serendipity after experiencing back problems and stress related issues. Having witnessed the real benefits of Yoga on both mind and body for himself, Ash decided to become a Yoga teacher whilst working as an IT Customer Service Manager in London. He has now left his post in the City to pursue Yoga full-time.
Over the years Ash has taught a variety of different Yoga styles including Hatha, Dynamic, and Ashtanga Yoga. Ash's firm belief that Yoga really is for everyone has seen him tailor his classes to meet the different needs of young, old, physically less able and pregnant students. Ash is currently teaching a number of classes and holds private sessions in Central London, Hayes and Windsor. He has also taught Yoga abroad at the British Consulate in Cairo.
Ash is a qualified Yoga teacher from Yogacampus, Certified Level 3 Teacher by REPs (The Register of Exercise Professionals UK) and an accredited Yoga Teacher by The British Wheel of Yoga (BWY). Ash has completed 'Safe Integration of Pregnant and Post Natal Students' with Uma Dinsmore-Tuli of Sitaram. He is also a fully qualified first aider and is CRB Registered.
Ash's one-to-one clients have included: - Referral from DAAP (Drug and Alcohol Action Programme), a retired judge with acute health conditions, and City professionals, amongst others.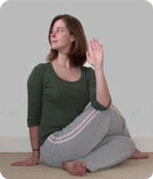 Suzi
Suzi has been a student of yoga for over 10 years and has practised a variety of different styles including Integrated Yoga, Iyengar Yoga and Dynamic Yoga. She came to yoga while searching for a lifetime program to maintain her back muscles structure and support her scoliosis.

After looking at various exercise programs, she realised that yoga was not only the best for looking after the back, but also provided a practise for supporting the whole body - physical and spiritual. She came to appreciate the focus on self-progress as well as the benefits of yoga for calming the mind in a busy world.

After years of practise, Suzi decided that she wanted to share the benefits of yoga with others and has since qualified as a Hatha Yoga teacher from the British School of Yoga. She is also a Trainee Teacher on the British Wheel of Yoga Teacher Training Diploma.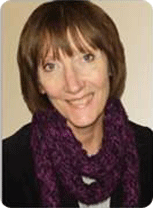 Gill
Gill has enjoyed yoga since her early twenties, then in 2000 she found more time to improve her yoga practice and increase her knowledge further. In 2007 she completed the FRYOG International teacher training course and is thankful for the depth of training that this course provided. The two year course covered asana work, pranayama, the philosophy of yoga, diet, anatomy, meditation and much more. Gill also spent time at a yoga ashram in Wales as part of her training and now finds this strong base an invaluable asset from which to teach.

Gill enjoys teaching in various location including; a beginners class in Windsor, Flow yoga at a yoga centre, teenage class at a teaching academy and regular cover classes at a health spa and two leisure centres. She also holds chair based classes for Age Concern and gains equal pleasure and satisfaction from seeing improvements to the health and wellbeing of such diverse ages and requirements.
Her regular attendance at the Life Centre and Triyoga in London and also Flow Yoga workshops ensures that her classes are upbeat and challenging and though remaining true to yoga tradition also embrace current new ideas.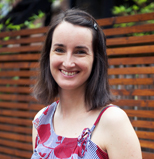 Alison
Alison has been practicing yoga for over 10 years but believes it is a continual learning process.. Yoga is non competitive. It is not about being the strongest or most supple. She notices the benefits after each practice in her body both posturally and in increased energy levels. Alison came to yoga to strengthen her back as she was born into a tall, slim family with soft bones. Her back was very weak, and her posture poor.
Trained as a Vinyasa Flow teacher with Yoga Alliance, Alison brings a focus to the breath and alignment in her classes, and believes each posture builds strength, tones muscle and increase flexibility. Over the years Alison has attended and still enjoys going to Iyengar classes, where the focus on alignment is very important.
Through her teaching Alison likes to share her knowledge on how you can improve posture during your day to day life, for example when sitting at a desk or standing on the bus. Alison works in a busy architect's practice during the day. Outside of work she has a light hearted approach to life. Her teaching style is clear and methodical, but she also likes to bring an element of fun to her classes.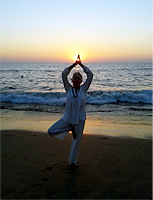 Noreen
Noreen was practicing yoga for more than 12 years when she decided it was time to share her practice and knowledge with others. She has worked in the corporate world for many years as a client accountant and has found yoga not only be the best thing for flexibility and strength but is invaluable for stress management.

Breath and awareness are the key factors - Focusing on the breath, slowing our nervous system down and complete relaxation techniques are invaluable in today's stressful world. Noreen believes yoga can help keep us fit, healthy and happy in our everyday lives. Noreen is certified as a multi-style yoga teacher with Yoga Alliance.